Innovation, business excellence and sustainability are the core principles to be evaluated as selection criteria in the European Business Awards.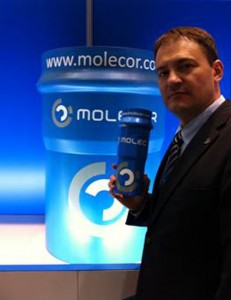 Madrid, July 27th 2013.- The European Business Awards has announced today that Molecor represents Spain as a Nacional Champion in the prestigious 2013/14 Awards programme. Molecor will now compete for Ruban d'honneur status in the next round of tough competition. Final category Awards winners will be unveiled in April 2014.The European Business Awards has identified some of Europe's brightest businesses based on their ability to demonstrate the three core principles of the Awards programme. The esteemed panel of judges were looking for organisations that exhibited the highest levels of innovation, business excellence and sustainability.
Adrian Tripp, CEO of the European Business awards says, "Over the past years we've received an incredibly high standard of entries from organisations that are passionate about their business. However, very few get the chance to fly the flag for their country and compete across Europe to be recognised as one of Europe's finest. It really is an exceptional accolade to be picked as a National Champion"
To advance in the competition, a video entry will be submitted for viewing and assessment by a judging panel. In addition, the public will also be able to vote online for their favourite National Champion. These companies become "National Public Champions" and one will be selected as "European Public Champion". Voting begins in November 2013.