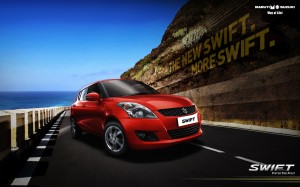 NEW DELHI: Maruti Suzuki India Ltd., an auto manufacturer, has installed a plastic fuel tank in the upgraded version of Swift, which has been unveiled this week.
The surging fuel prices have impacted the sentiments in the automobile market in the country. The local automakers are now working with the aim to bring improvement in the fuel efficiency of the cars by using plastics components.
I V Rao, Managing Executive Officer for engineering, Maruti Suzuki, said, "We have been using plastic components in our models earlier as well, but [the] upgraded Swift would be the first passenger car model in our lineup to use the plastic fuel tank."
Moreover, the six-layer tank has helped in reducing the weight of the Maruti Swift by nearly 6 kilograms, which has contributed to a total weight reduction of nearly 30 kg as against the previous models.In the last six years, Maruti Suzuki has sold over 600,000 Maruti Swift.