Players in India and Southeast Asia report that local PVC prices are following a downward trend in accordance with softening import prices along with lackluster demand and weaker upstream costs as per the pricing service of ChemOrbis. Price decreases were reported in Thailand, India and Indonesia on the week following declines implemented on local PVC prices in Vietnam in the previous week.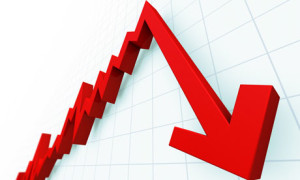 In India, players report that domestic producers have implemented cumulative decreases of INR2500/ton ($41/ton) since the middle of last week. "Demand remains subdued owing to the ongoing monsoon season and we had to give some additional discounts in order to conclude deals. Buying interest will be limited this month as several holidays will limit the number of working days, but we feel that the market is nearing the bottom now and that additional significant declines will not be witnessed," a distributor stated. A PVC pipe manufacturer commented, "Demand will not pick up before the middle of October due to the ongoing monsoon season and some holidays within the country. In addition to softer domestic prices, we hear that there are some import sellers who are also offering at competitive prices in an effort to maintain their market share."
A PVC compounder in Thailand reported receiving initial October prices from domestic producers with THB1000-1500/ton ($31-47/ton) decreases from September. "Our suppliers have hinted that they may be willing to give steeper discounts for buyers purchasing in large quantities and we plan to place a bid for 300-400 tons of material at a price THB2000/ton ($62/ton) below the current offer levels," the compounder reported. A PVC pipe manufacturer in Thailand reported receiving new domestic prices with THB1000/ton ($31/ton) decreases, adding that they will attempt to negotiate for some additional discounts before purchasing.
Local prices also witnessed some downwards movement in the Indonesian market. A major domestic producer expressed their October sell ideas $15-25/ton below their most recent September deal levels. "We implemented a similar decrease of $20/ton on our export prices as well in order to keep pace with regional trends. However, we are seeing fairly good demand both inside Indonesia and in some of our major export markets such as Singapore and Malaysia," a producer source commented. A distributor who reported concluding some deals for locally-held Japanese PVC stated, "We made a loss on this transaction as we had acquired the material at a fairly high price but had to give a lower price in order to sell to the local market. We are not optimistic about the demand outlook for the short term, but we feel that buying interest may strengthen in mid-to-late October owing to the upcoming end of the monsoon season in India as well as the conclusion of the National Day holidays in China."
According to ChemOrbis, players in Vietnam reported seeing mostly steady prices in the local PVC market; although the top end of the range came down to reflect the decreases of around VND600,000 ($29/ton) reported in the previous week. "We received stable prices from our supplier this week, but we are planning to wait for a while longer before making fresh purchases as we think that prices still have some room to come down," a PVC compounder reported. Another PVC buyer added, "We find local prices to be competitive compared to imports these days, but we remain hesitant to purchase as demand for our end products is not all that encouraging."