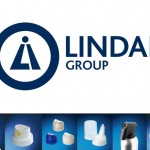 The Lindal Group plans to more than double the size of its São Paulo, Brazil-based facility, in response to continued growth in the regional consumer products market. The company specializes in the development and manufacture of valves, actuators and spray caps for aerosol products within the cosmetics, household, pharmaceutical, food and technical industries.
Robert Brands, president of Lindal Americas, told PlasticsToday the company outgrew its current space in the Jundiai area, and will move to the nearby town of Itupeva.
"What is driving this growth is the middle class spending more in the personal care markets, which is creating an increased demand for our aerosol dispensing solutions, " he said.
Lindal Brazil, a local market supplier since 1998, will add manufacturing capacity for aerosol valves, house all molding and assembly operations, and provide office space for the entire staff, including sales, customer service, lab and manufacturing support teams, according to Lindal Brazil's managing director, Moacir Camargo.
The company will relocate to its 3,000 sq-ft. Itupeva facility by 3Q of 2012, and will have expanded its operations by 250%. The new location allows the company to shorten supply chains and increase return on investment for its multinational customers.
"The growth of the Brazilian beauty market alone, 7.3% in 2011, will boost demand for our aerosol solutions. Increasingly, consumers here perceive beauty products are essential, little luxuries they cannot do without, which is good news for innovative industry suppliers such as Lindal," Camargo said.
Published forecasts for the local beauty industry indicate that the region will add more than $18 billion to its value size by 2015, according to Lindal. The market potential for industrial products, given the economic vibrancy of the region, is also expected to grow.
In addition, Brands said the company sees the Brazil facility as a "springboard" to grow into other South American markets such as Peru and Chile.
Recently, the Lindal Group announced the expansion of its Columbus, IN facility. The Columbus facility produces Lindal Group's bag-on-valve (BOV) technology, moldings and valves, as well as company warehousing and office space.
"This expansion represents our latest initiative in the Americas," Brands said. "In our quest for profitable, sustainable growth, we will continue to help our customers shorten supply chains, as we provide optimal product quality, service and support."
Brands was hired on as president of Lindal Americas in December 2011, joining the company from the personal care division of Rexam, where he was the managing director.
Source : http://www.plasticstoday.com/articles/Lindal-Group-increases-Brazil-production-capacity%20-0613201201