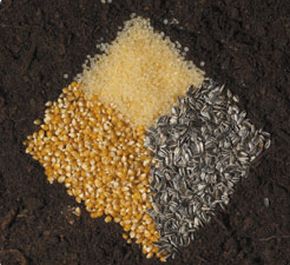 Swedish airline Malmö Aviation recently introduced a new catering container on its flights aimed at significantly reducing the problem of disposing of waste from their onboard catering service. The airline caterer Picknick served by Omikron, packaging manufacturer, turns to coated paperboard from Swedish manufacturer Iggesund Paperboard to produce breakfast boxes for Malmö Aviation. In addition to the box, which is made from a virgin fiber-based paperboard called Invercote, the solution also includes a serving tray suitable for fresh food, made of Invercote Bio, extrusion coated with Mater-Bi, Novamont's biodegradable and compostable bioplastic according to EN 13432.
Produced in a modified atmosphere to ensure the food remains fresh, the serving tray, can be disposed of together with food scraps and sent to composting and anaerobic digestion plants, which transform wet waste into compost and biogas. "Using this combination of paperboard and bioplastic, both of which certified compostable to European standards, means the new box is perfect for today's recycling systems and also for future systems," said Jonas Adler, Commercial Manager of Invercote Bio products at Iggesund.
"This solution not only saves space but also helps protect the environment." added Malin Olin, Inflight and Lounge Manager at Malmö Aviation. "Increasingly organizations and individuals are thinking about the 'end-of-life' issue of many products in everyday use, and therefore the creation and disposal of waste. We believe bioplastics can provide part of the solution to certain aspects of this issue as they can be composted together with organic waste," said Catia Bastioli, CEO of Novamont.
Source : http://www.adsalecprj.com/Publicity/MarketNews/lang-eng/article-127141/Article.aspx