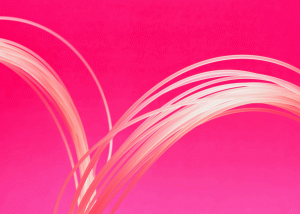 Putnam Plastics Corp. (Dayville, CT), is commercializing a proprietary process for manufacturing custom monofilament fibers up to 0.100 inch (2.54 mm) in diameter from nylon, polypropylene and other materials.
The goal is to use the large diameter medical monofilament for x-ray and MRI applications as a metal replacement.
Oriented, large-diameter fibers provide substantial strength for applications requiring x-ray transparency or non-magnetic properties for magnetic resonance imaging (MRI), according to Putnam Plastics.
"The convergence of minimally invasive devices and medical imaging technologies are increasing demand for non-metallic components made from high performance materials. These emerging device solutions are custom by definition," said Ray Rilling, general manager at Putnam. "There is no off-the-shelf source for medical monofilaments with diameters greater than 0.025 inch (0.64mm). Our monofilament lines are built for custom medical applications, with capabilities for processing the broadest range of sizes and materials for device prototypes through production."
Custom manufacturing monofilaments between 0.025 inch (0.64 mm) and 0.100 inch (2.54 mm) requires increased extrusion volume and substantial draw down for orientation. This can present challenges in controlling diameters, maintaining strength performance and managing setup time and costs.
Putnam said it has overcome these challenges by developing a proprietary extrusion process for custom monofilament manufacturing that controls voids and diameters, resulting in more consistent product performance.
Putnam's custom medical monofilament fiber capabilities range from 0.001-0.100 inch (0.025 -2.54 mm) in diameter and are available in materials that include polypropylene, nylon, polyester, polyurethane and thermoplastic elastomers. These monofilaments are non-magnetic, transparent to x-rays, lightweight and high strength, making them suitable for tension components used in minimally invasive devices and magnetic resonance imaging (MRI).
Putnam Plastics has more than 30 extruders in its medical extrusion facility in a range of sizes up to 2 inches (50.8 mm).
Source : plasticstoday.com