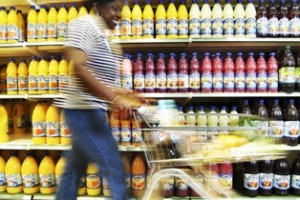 Demand for Packaging Waste Recovery Notes (PRNs) looks set to remain steady this year following the release of producer obligation figures for 2012.
The data, published on the Environment Agency's National Packaging Waste Database on Tuesday (May 15), shows that producers will be obligated to purchase 6.9 million tonnes of packaging recycling evidence this year. Although this is subject to change as the year goes on, it is comparable to the 7 million tonnes of obligation in 2011.
The obligation for steel, wood, and general recycling increased by 0.44%, 1.63%, 0.30%, respectively year on year, while the obligations in all other materials decreased. Paper fell by 3.53%, glass by 0.11%, aluminium by 0.34%, plastic by 0.64%, and recovery 1.97%.
The publication of the figures comes just a month after recycling figures for the first quarter of 2012 suggested that the plastics and glass target for this year might be difficult to meet (see letsrecycle.com story).
Commenting on the figures, the Edinburgh-based PRN trading platform the Environment Exchange (t2e) said: "The Q1 figures revealed a tighter than expected quarter for plastic and resulted in a sharp price increase on t2e's marketplace – up to £20/tonne during April. Consequently there were some concerns that the release of the obligation figure may exasperate the situation, but with a negligible change reported (0.64% decrease on 2011) it is unlikely to provoke any further price increases at the moment."
It added: "Glass PRN production in Q1 also fell considerably on the previous quarter (down 15%) so there were similar concerns that an increase in obligation could put additional pressure on the PRN price, however, again there is little change in the reported obligation."
'Jumped the gun'
Duncan Simpson, director of sales and marketing at packaging producer compliance scheme Valpak, agreed that the figures were pretty much a reflection of last year and said he believed the quarter one figures would correct themselves as the year goes on and that the 2012 targets would be comfortably met.
Commenting on plastics in particular, he suggested some companies had 'jumped the gun' by increasing plastics PRN prices early in the year. He said: "The market for recovered plastic is strong, with growing collection schemes and participation rates, our view is that the UK will again meet these targets with a good level of comfort.
"Some parts of the market have jumped the gun and reacted to the future target challenges by increasing PRN prices for the current year, the supply and demand balance will even prices out to broadly similar levels to 2011 as the year goes on."
However, Ian Andrews, senior market operator at t2e, said: "Although obligations appear static, concerns are still being voiced regarding the lack of availability of plastic and glass reported in the Q1 figures".
Source : letsrecycle.com