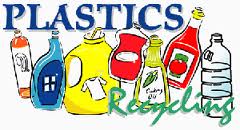 WASHINGTON  : The city of Aberdeen has entered into new recycling contract with Dependable Sanitation, which is in effect Monday onwards. The company claims that the new contract covers wider range of products and has made sorting much simpler for Aberdeen residents. The new contract aims to bring more people involved in city's recycling.
Until now, the only plastics that Dependable Sanitation accepted were Nos. 1 and 2. Under the new contract, the company also accepts Nos. 3, 5 and 7 plastics. In short any plastic container that is in the shape of a bottle and has a screw-on lid will be accepted. The bottle must be rinsed and the lid be removed. The bottles that are designed to be micro waved are now accepted as per the new contract. The residents are requested to rinse and clean antifreeze and fertilizer containers.
Dependable Sanitation will accept bottles that cannot even be recycled. The sorting may be done at the company's recycling facilities .According to company officials, such a move would help minimize customer worries. Rigid plastic, which includes ice cream pails and plastic butter, yogurt and whipped topping containers will not be accepted. Recycling crews won't accept No. 4 plastic, which consists of plastic bags, and No. 6 plastic, which includes plastic foam meat trays and egg cartons.
Aberdeen residents are asked to empty and rinse all containers thoroughly. All lids should be removed. Paper labels should also be removed from aluminum and steel cans.
Source: http://www.scrapmonster.com/news/aberdeen-city-enters-into-new-five-year-recycling-contract/1/8525