NEW YORK  : The El Cerrito City Council voted in favor of banning use of single-use plastic bags and Styrofoam. The first reading on both the bans was passed with 4 votes in favor and none against and 1 abstention. The final vote is scheduled to take place on September 17th. The bans will take effect on January 1, 2014.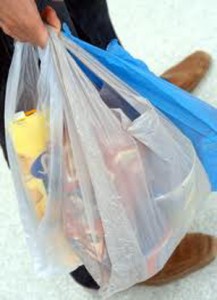 Restaurants and certain non-profit resale shops are excluded from the plastic bag ban. The ordinance also proposes to charge 5 cents from customers for each paper bag. The levy would be hiked to 10 cents in 2016.
The polystyrene foam ban would be applicable to all restaurants and retail establishments. The restaurants must switch to reusable, compostable or recyclable products for packaging food.
Single-use plastic bags and food packaging, including Styrofoam, are two of the most common garbage items removed from California's beaches by Ocean Conservancy volunteers. Plastic bags are a direct threat to ocean wildlife, like the sea turtles that mistake them for edible jellyfish.
El Cerrito is the 81st California local government to ban single-use plastic bags, joining San Francisco, San Jose, Richmond, Oakland, and others. Over 70 California cities and counties have so far banned Styrofoam food containers.
Source: www.scrapmonster.com/news/el-cerrito-council-votes-to-ban-plastic-bag-and-polystyrene-foam/1/9613