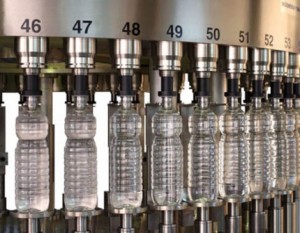 With an investment of $34 million dollars and the creation of 500 direct jobs, was started the expansion of the recycling plant PetStar in the city of Toluca, State of Mexico. In addition, is expected to generate approximately 6,000 indirect jobs throughout the country.
With this expansion, PetStar will double its recycling capacity to process 60,000 tons of PET per year, the equivalent of 2,000 million bottles and transform them in a clean and efficient way in recycled food-grade PET resin to make new bottles, said Miguel Angel Rabago Vite, President of the PetStar Council.
With this, PetStar will become the most important food-grade PET recycling project of Latin America and the only fully integrated from the collection to the reincorporation in new bottles with recycled containing for food and beverages.
PetStar is a food-grade PET recycling plant in which combine efforts from Coca-Cola and a group of bottlers led by Arca Continental, Bepensa, Yoli de Acapulco, Corporacion del Fuerte, Corporacion Rica, Embotelladora Nayar and Embotelladora de Colima.
PetStar is part of the initiatives that the Coca-Cola system in Mexico promotes in sustainable packaging. (Mexican Business Web)
Source : http://www.mexicanbusinessweb.com/english/noticias/inversiones-energetico.phtml?id=11921