Green Mobility in focus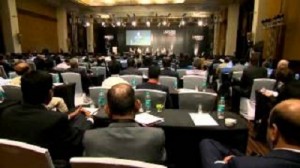 Leverkusen – "The worldwide tire labeling initiatives are a key incentive for the global tire industry, and our recent comprehensive survey of the SSBR market captured the mood of this industry," says Christoph Kalla, head of Marketing in the Performance Butadiene Rubbers (PBR) business unit of specialty chemicals group LANXESS. "Anyone who is looking to make tires even safer and even more economical needs advanced tire rubbers," remarks Kalla. "This is exactly what we're focusing on – and that's the message we're aiming to get across at this year's Tire Technology Expo and Conference in Cologne from February 5th- 7 th.
We're one of the most active suppliers when it comes to further improvement of the current generation of tire rubbers," he adds.  In its capacity as a synthetic rubber pioneer, LANXESS is present in Cologne providing technical experts and high-caliber conference speakers. In her presentation entitled "Retread: a sustainable option with rubbers from LANXESS", for example, Mônica Romero Santos Fernandes from LANXESS Elastômeros do Brasil SA describes how tire treads' abrasion properties can be improved by using LANXESS Buna SL instead of the emulsion SBR rubbers used to date, such as Buna SE.
In conjunction with appropriate fillers, Buna SL can also help reduce treads' rolling resistance, which goes a long way toward meeting the rising demand for energy-saving tires. These findings are likely to be particularly beneficial for retreading. Replacing worn treads with new ones helps cut costs and reduce the number of tires being thrown away. Retread tires that also save energy thanks to new LANXESS rubbers result in further significant environmental benefits.
Heike Kloppenburg from LANXESS' BU Performance Butadiene Rubbers will present the topic NdBR rubbers that are far easier to process than standard NdBR. Even in conjunction with polar SSBR grades, these grades make no compromises when it comes to tire performance. New NdBR grades from LANXESS offer similarly easy processing to rubbers such as cobalt-polybutadiene, while the tire compound produces the good rolling resistance typical of NdBR.
LANXESS SSBR expert Norbert Steinhauser talks on a new technology for making functionalized SSBR using both the batch process and continuous polymerization. In application engineering tests on tire tread compounds, the new functionalized SSBR grades from LANXESS demonstrate far lower rolling resistance and the same good wet grip as the SSBR grades previously supplied by the company. The manufacture of these functionalized SSBR grades has been successfully transferred from the laboratory to industrial-scale production. Initial results from tire tests confirm the findings of the application engineering tests.
Another speaker from LANXESS Alex Lucassen will present results of the comprehensive tire tests the company has been performing for around a year. In a nutshell, laboratory data is still important but there are certain aspects that can only be tested correctly on the product itself. Tire test stand data is vital for the development of optimal tire rubbers. This is proof of the importance of collaboration between raw material manufacturers and tire producers.
Polymer physicist Saeid Kheirandish explains how critical rubber processing parameters can influence the tire compound's properties. The latest polybutadiene generation, for example, boasts both high energy efficiency and a longer service life – two aspects that are particularly important for tire rubbers but have so far been hard to combine. The process window for the production of optimal products, however, is relatively narrow. Taking a rheological perspective, Kheirandish describes the impact that the selection of optimum process parameters such as extrusion speed and temperature have on the compound's properties and the limits processors may need to consider.
Last but not least, Goran Stojcevic, technical marketing manager, LANXESS NV, Belgium will present how bromobutyl rubber can enhance a tire's traction and safety properties. Brominated isobutylene/isoprene has been used for years as a key component in inner-liner production. Thanks to its good damping properties, however, it can also improve traction properties. Using an appropriate compound formulation in ultra-high-performance treads, brominated isobutylene/isoprene can help ensure high energy efficiency while also significantly improving road traction.