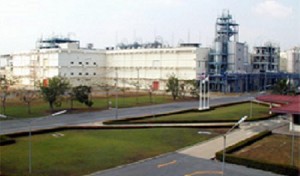 Japan-based Toray Industries Inc announced recently it will increase the production capacity of nylon fiber used for automobile airbags in Thailand by 7,000 tons per year.
Its subsidiary, Thai Toray Synthetics Co Ltd (TTS), will build an additional facility at its current Ayutthaya Plant. The new plant is expected to boost the capacity of nylon 66 fiber by 40% to 23,000 tons a year upon its commencing in January 2015. The Group's total capacity for airbag applications, combing that of TTS and its Okazaki, Japan plant, will reach 32,000 tons per year.
According to Toray, global demand for airbag fabrics is expected to grow at an annual rate of about 7% or more by 2020, along with the growth in four-wheeled vehicle production and rise in ratio of vehicles equipped with airbag in emerging markets led by Asian countries.
Source: http://www.adsalecprj.com/Publicity/MarketNews/lang-eng/article-67004294/Article.aspx