Roberts Mart & Co Ltd is celebrating 160 years in business and puts the secret of its success down to family, not just because it's a family-run business, but the company's ability to attract several generations of employees' families to the workforce as well.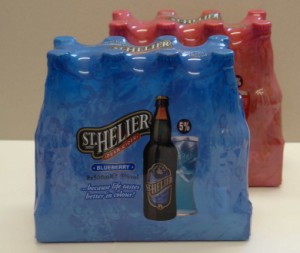 Since its humble beginnings as a paper merchant, the Yorkshire company has survived World Wars, a General Strike and several recessions to become one of the UK powerhouses of the flexible printing and packaging industry. William Roberts founded the business in 1852 and from producing paper bags it now develops the latest range of specialised, high performance films to meet growing demand from a variety of industry sectors, including food, bottled waters and textiles.
To help expansion into new markets, Roberts Mart has spent in excess of £13million over the last eight years alone on its state-of-the-art manufacturing site on the outskirts of Leeds. The company is now planning to announce a further £2million investment in new plant machinery and additional staff. Another factor in the firm's longevity is the family nature of the business from the boardroom through to the shop floor. There has always been a Roberts at the helm since it was established 160 years ago, and the present joint managing directors are father and son duo, John and William Roberts.
But family connections at Roberts Mart do not stop with the company owners. Over the years sons, daughters and wives have all joined their husbands and fathers as employees at its site on Thornes Farm Way, and subsidiary company Romar Packaging, a specialist packaging film converting business based at Newmarket Lane on the edge of the city. The Wintersgills are one of seven families that currently have more than one employee at the firm, ranging from Production Managers to the office cleaner, with some of them having been with Roberts Mart for several decades.
Shift Manager Alan Wintersgill received a long service award in 2010 after completing 40 years at Roberts Mart – his son Lee is also employed at the company as a printer – and he thinks the family atmosphere on the shop floor inspires loyalty from its staff. He said: "Whoever you are, whatever your role, people matter at Roberts Mart and that does make for a dedicated workforce who will rally round when the going gets tough. I should know having survived four recessions."
Other long-term staff include Printer Gary Foster, who has been with the firm for almost 35 years and whose son Lee joined in 1997, Romar Packaging Extrusion Production Manager Bob Hadfield (28 years, son Mark is an Assistant Production Manager with 21 years service), whilst there are two members of Warehouse Manager Andy McGoldrick's family at the company, his wife Gillian and son Callum. Roberts Mart chairman John Roberts, who handed over the day-to-day running of the firm to his two sons William and Ben in 2009 after 45 years in control, believes the number of different family members employed by the company does bring advantages.
He said: "It has not been a conscious thing to employ different family members over the years but we do seem to have been a bit of a magnet in attracting sons, daughters and wives. Perhaps they are more motivated to prove themselves and are very focused on our cause." However, Ben Roberts is keen to point out that a company is only as good as its workforce and there is no favouritism shown to family members when jobs become available.
He said: "Although Roberts Mart is an extremely family oriented business, we are committed to developing a team with a diverse range of skill sets and to this we always welcome new recruits selected by merit to join the company and become a part of our extended family." Roberts Mart employs 140 people across both its sites in Leeds and counts a number of household names among its customers. Generations of families have helped the company go from strength to strength to put Roberts Mart at the forefront of flexible packaging provision.