New PE and PP prices from the Middle East emerged for November in Turkey this week as per the pricing service of ChemOrbis. Most suppliers elected to rollover their offers from October while some producers issued decreases on their prices.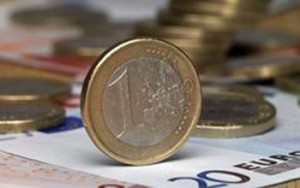 The firm sentiment in China, which defied falling energy costs, coupled with relatively limited supply on some sellers' side in Turkey were blamed as reasons behind the rollovers. Indeed, the prevailing market levels in China are well above Turkey nowadays, in contrast to the traditional trend. This situation attracts sellers to the Chinese market as they can achieve higher netbacks in that market.
PE converters in Turkey reported receiving new November prices from a Middle Eastern major with rollovers from October on FCA Turkey, cash basis, with a trader commenting, "The producer is not willing to lower their PE prices given their limited stocks."
A Middle Eastern producer rolled over their new LDPE film, HDPE blow moulding prices and homo PP raffia, PPBC inj. offers from last month. "Demand is not doing well in Turkey, but we are not willing to reduce our prices as we can achieve better netback to other global markets," a producer source said. He further noted that they are getting some inquiries from the Turkish market now.
A different regional producer stated, "We mostly rolled over our HDPE film and LLDPE c4 film list prices from our last October offers. Our new prices for homo PP raffia and injection, PPBC injection and BOPP are also unchanged month over month." The producer offers on FCA, cash basis.
Another Middle Eastern producer revealed their initial November offers for HDPE film and blow moulding prices with rollovers, while they cut their homo PP raffia level by $10/ton, all on CIF, cash basis. A producer source said that they had been expecting to see a decrease for PE, but now they believe that prices are close to the bottom. "They may even move higher in December, particularly if Asia remains firm," he added.
A different regional producer, in the meantime, announced their November prices with $20-30/ton decreases for LDPE film and $10-20/ton drops for LLDPE film when compared with their initial October prices. "We are getting a good number of inquiries these days. We expect to receive better demand in November as Iranian PE prices are starting to stabilize," a producer source mentioned.
A global producer's materials for a Middle Eastern origin were priced with decreases of $20-30/ton for LDPE film and $30-50/ton for LLDPE c4 film and HDPE film on CIF, cash basis.
Buyers, on the other hand, were disappointed by initial announcements as they had hoped for some relief on prices based on lower energy prices, unsupportive demand during October and Petkim's decrease announcement on Wednesday.
"Inquiries increased but the ongoing decreasing trend prevents done deals," a trader offering PE for a Middle Eastern origin commented. A distributor said, "Prompt availability is limited as there were few sellers securing cargoes beforehand. Iran doesn't have much stock either which may cause the market to hold stable despite the ongoing bearish expectations."
According to ChemOrbis, opinions diverge among buyers regarding the future trend, although they preserve their hopes of seeing downwards adjustments later in November if prices reach the peak level in China. Therefore, they keep their purchases to the bare minimum without building up inventories. A packaging converter commented, "It seems sellers are only giving $10-20/ton discounts, not more than that." Another buyer said that overall demand is very weak which is not normal before the New Year. He does not think that decreases will stop over the near term.