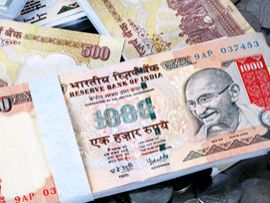 Players in China and Indonesia have reported receiving higher PP offers from their Indian supplier for cargoes to be shipped in December, as per the pricing service of ChemOrbis. The producer has also started to make higher PP offers to the Turkish market recently, arguing that they are not feeling any stock pressure.
Late last week, a Chinese trader in Shantou, South China reported receiving offers for new shipments from an Indian producer with $10/ton increases. He attributed this small upward revision to limited supplies and improved market sentiment inside China. Feeling less inventory pressure, domestic producers have applied some price hikes on their PP offers recently. "The news about Iran's export ban has also propped up the sentiment inside the country and therefore, we have also lifted our prices slightly by $10-15/ton. Some distributors with low stock levels are interested in buying and we are concluding deals at the new levels," the trader argued.
A Chinese buyer manufacturing woven sacks and agricultural films also affirmed receiving slightly higher offers for Indian homo PP as well as for Saudi Arabian origins. "The low priced cargoes are fading amidst the speculative market sentiment, which has found support from the domestic producers' hike attempts as well as the Iranian export ban," he commented. He added that they would remain on the sidelines, watching the market cautiously.
A woven bag manufacturer in Indonesia also reported receiving Indian PP raffia offers with $10-20/ton increases from last week. "The seller offering Indian cargoes is attempting modest hikes. However, we have sufficient stocks until the end of the year and we are not considering new purchases at the new higher levels," he commented to ChemOrbis.
A source from an Indian producer reported offering homo PP higher to Turkey, as well. "Our costs are still high and we have started to enjoy better sales in Asia," he commented while explaining the reasons behind their move. He admitted that their prices are bit high for now and buyers are still maintaining their waiting stance; however, he said, "We are not feeling any stock pressure and are able to wait for a couple of weeks more before concluding deals to Turkey." He added, "Buyers must be left with low stocks as they have not been buying for some time and therefore, we believe that they will return soon."
Unlike China, the Iranian ban on PP exports has not caused much impact since the country is not a vital source of PP for Turkey, as per ChemOrbis. Mainstream Middle Eastern suppliers' November PP offers to Turkey indicate a softening trend when compared to October, report players. Buyers were generally disappointed with the offers they received for Middle Eastern PP although they are at softer levels. "We were expecting to see much lower levels this month. As we still have some stocks to run down, we would like to wait for a while," commented a carpet manufacturer in South Turkey.