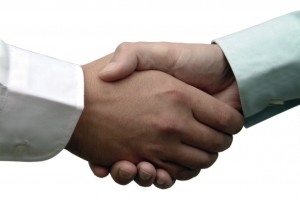 EVERBERG, Belgium – Huntsman Polyurethanes is extending the scope of its distribution arrangements with Azelis – a leading Pan-European distributor of speciality chemicals. From April 1, 2013, Azelis will supply key products from Huntsman Polyurethanes' adhesives, coatings and elastomers (ACE) range throughout Germany and Austria.
The deal will build on a prior arrangement between the two companies, which covers France and Benelux. Previously Huntsman Polyurethanes had supplied customers in Germany and Austria direct. However, with demand for its ACE chemistries growing in these markets, the team decided it was the right time to hand distribution to a trusted partner.
Huntsman and Azelis will be able to approach, service and support a wider range of customers, each offering a quality package more closely aligned with their specific customer and market requirements. Products covered by the new agreement include some of Huntsman Polyurethanes' core chemistries – SUPRASEC® MDI, IROSTIC® TPU and IRODUR® crosslinking technology for industrial adhesive applications.
Michel Dumusois, International Business Director Azelis Coatings, said: "At Azelis, we are extremely well placed to take over supply of Huntsman Polyurethanes' ACE products in these new agreed markets. We have strong local relationships, working closely with our customers, and importantly, we know we also cooperate well with Huntsman. As we continue to promote Huntsman Polyurethanes' key ACE brands across our network we are primed to build awareness, and increase use across Germany and Austria as well."
Nicolaas Weyns, Key Account Manager at Huntsman Polyurethanes said: "The time is right to grow our ACE business in Germany and Austria, and working with an experienced distributor is the best way to achieve this. We know that many of our customers value the extra flexibility that comes from sourcing products via a third party. One of the main advantages is access to a range of complementary products. We've worked with Azelis since 1993 and know this will continue to be a fruitful partnership with benefits for all concerned."
For more information:www.huntsman.com/pu/ace