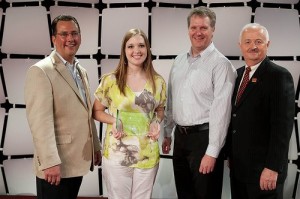 The Illinois Manufacturing Excellence Center (IMEC) is providing support to The Automation Conference, an annual education and networking event for professionals in discrete and batch manufacturing, packaging, and process industries.
The Automation Conference, that held from 14-15 May at the Chicago Marriott O'Hare, is organized by Chicago-based Summit Media Group. The conference will bring together technology end-users and industry professionals to explore how manufacturers can increase efficiencies using the latest automation technologies. The two-day program will feature over 20 technology-infused sessions designed for engineering and management professionals.
Topics to be covered this year include: Energy Efficiency Opportunities for All Manufacturers; Automating the Optimization of Packaging Machinery Speed Relationships; Alarm Management; Applying IT in Manufacturing; How Embedded Technologies are Changing Automation; The Convergence of Factory Automation and Enterprise IT; ISA-95 for the Continuous & Process Industries; Capturing Process Data to Improve Performance; and Choosing a System Integrator.
Presenters include representatives from PepsiCo; Chicago-based Delta Institute and industrial drum manufacturer Skolnik Industries; plastic and chemicals producer NOVA Chemicals; Campbell Soup Company; pharmaceutical contract manufacturer Perrigo; Sweet Baby Ray's producer Ken's Foods; and other leading organizations.