Agr International, Inc. announced that it is in the process of commercializing the technology for polyethylene terephthalate (PET) bottle crystallinity management, and will market it under the trade name CrystalView.
According to Georg Wolfe, Agr's Chief Technical Officer, CrystalView will be incorporated into Agr's Process Pilot automated blowmolder management system and when released, will provide the means to produce PET bottles with consistent crystalline structure while maintaining desired thickness distribution.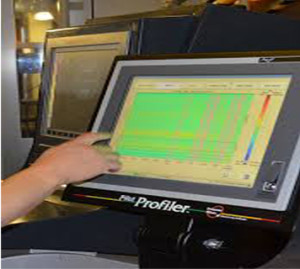 At a recent industry conference, Mr Wolfe provided an update on the progress his team has made over the several months. In his presentation, he detailed the results from extensive studies that his team has done on the relationships that affect the crystalline structure of PET bottles as they are produced, using both hot and chilled mold production process.
Asked about the value of managing crystallinity, Mr Wolfe commented that for carbonated soft drink (CSD) bottles manufactured using the cold-mold process, "our experiments showed that improved time to stress cracking is a function of the temperature achieved in the stretching process. Time to stress crack improved significantly by maximizing orientation in the cold process."
"By optimizing crystallinity/orientation there was no down side. Our findings showed that bottle performance factors either improved or stayed well within the required performance specifications," he added.
Thus, the CrystalView process provides stronger, better performing containers and enables the bottle producers to further lightweight with reduced risk.
Mr Wolfe pointed out that adjusting crystallinity is only part of the equation. The process objective to adjust crystallinity while maintaining proper material distribution is almost impossible without the assistance of technology.
"Agr's Process Pilot blowmolder management system precisely controls and maintains material distribution at a specified thickness to within 0.0025mm. When coupled with CrystalView, we will have the capability to fine tune and control the process to optimize crystallinity and maintain material distribution at optimal levels consistently for every bottle in a complete production run," he explained.
"If you can actively manage crystallinity and at the same time control thickness, you have much greater control over the bottle attributes that affect performance, especially with very light bottles."
Website:   www.adsalecprj.com