According to ChemOrbis, a Saudi Arabian major appraoched global PE markets, including Turkey, Egypt and Southeast Asia, with mixed pricing policies for June. The main reason behind the producer's divergent pricing trends is related to supply and demand conditions in those regions.
In Turkey, the PE market is affected by dampened activity ahead of general elections on June 7 combined with downwards pressure from the weak Chinese market. On the other side, the neighboring European market remains strong on production issues and limited supply, plus ethylene contracts just settled higher for another month for June. Theses factors paved the way for a stable to softer sentiment for Turkey's PE market.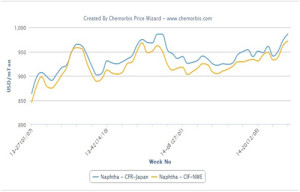 The Saudi Arabian producer issued rollovers from May for the new month. Buyers who received these fresh offers deemed the recent levels too high to work with. "There is a large gap between our supplier's recent prices and Iranian offers in the import PE market. We believe that prices may not hold firm over the coming term," a packager commented. A second converter also reported being covered for the time being, adding that the workable level could be around $1400/ton CIF looking at competitive Iranian cargos.
In Egypt, in the meantime, the Saudi producer revealed their June PE prices with increases, in line with expectations. New June offers indicate rather modest hikes when compared to the three digit increases issued for May as they are up by $30/ton from last month.
A trader who received these offers said, "The increase amounts came in line with the market expectations at less than $50/ton. The producer informed us that their availability remains tight for June. Therefore, we think that they are likely to remain firm on their prices."
In Southeast Asia, a trader reported that the same Saudi Arabian supplier announced their June PE prices to the Philippines with decreases of around $30-40/ton from their most recent May offers reported two weeks ago, according to ChemOrbis . "We feel that demand is currently not strong enough to support these levels and we expect to see some corrections by the end of June when many plants will restart after turnarounds."