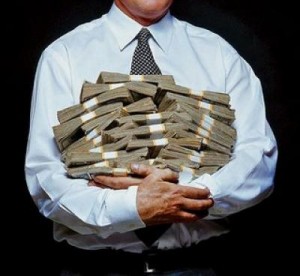 In Italy, producers issued January increases for PP, PVC, PE, PS and PET after the Christmas Holidays, as per the pricing service of ChemOrbis. They pointed to restricted availability across Europe and firmer production costs to justify their hikes. The recent increases were discountenanced by buyers who faced lackluster end demand after the holidays. Several sellers had to moderate their hike targets to entice better interest from buyers, some of whom had sufficient stocks due to their pre-purchasing activity late last year.
In the PP market, sellers approached the market with increases between €30-70/ton from late December. A trader reported seeking €30/ton hikes despite his initial target of €80/ton as his supplier revised down their hike amounts. "Demand is really weak whereas supply is tight as we heard a West European producer has shut their PP plant," he said. On the other hand, a South European producer lifted their PP prices by €40/ton this week after revealing rollovers first and concluded deals at their newest levels.
"We raised our prices in line with increases from other suppliers. Our availability is normal, while we don't see great interest from our customers," a producer source noted. On the buyers' side, a packaging converter stated that they have sufficient stocks until the end of February due to their pre-buying activities last month. A different manufacturer commented "We are not in a hurry to purchase for January yet as we made good pre-buying between November and December. Although producers are asking for €50/ton increases, they will have to revise these requests in order to close their deals," adding that he is negotiating in order to obtain a limited increase of €30/ton.
In the PVC market, January offers were revealed with rollovers to €10-20/ton hikes over last month amidst sellers' need to recover their margins following decreases in the previous months. A South European producer who lifted their offers by €10/ton after initially coming with rollovers said, "Import PVC supplies are not ample which may force European sellers to raise their prices especially in February. Demand is better than December as our customers returned to the market even though they have some stocks due to their pre-buying activities last month." An official distributor of a West European producer planned to issue small increases after revealing rollovers as their supplier will lift their list prices soon.
This week, a distributor obtained €15/ton increases saying, "We are quite satisfied with our sales for this first part of the month. The firm trend will remain in place in February as well." A profile producer who received €50/ton hikes on his gentlemen's agreements commented, "We expect sellers to obtain €20-40/ton increases though.  Our end product demand is very slow amidst few orders of small volumes." For February, he expects to see further hikes of €10/ton in the spot market.
A profile maker didn't accept the higher Central European prices he got in a bid to see if sellers will revise down their offers on weak demand. "Although we hear firm expectations regarding February, producers will have to revise their targets to meet buyers' interest," he said. A compound maker noted, "We purchased very small quantities this month due to still stagnant end markets. At the beginning of the month, our suppliers were asking increases of €10-20/ton but we managed to obtain rollovers instead. We don't foresee further hikes for February."
In the PE market, sellers asked for €40-100/ton hikes for January on the strength of limited supplies. A South European producer concluded deals with €40-50/ton increases over December, saying they don't see bright demand this month. A packaging converter told ChemOrbis, "We have sufficient stocks after our pre-buying in December. Poor economic conditions may hamper our end business in the coming days."
In the PS market, after voicing hike targets of up to €110/ton to Italy for January, sellers moderated their targets to €60-100/ton considering unsupportive demand and an initial styrene settlement with a €60/ton increase. A container manufacturer paid €60/ton hikes after receiving initial hike requests of €100/ton. A sheet extruder maker did not accept €60-100/ton hikes from his West and South European suppliers and purchased Central European HIPS instead as he had pre-bought some material in December. The buyer acknowledged that PS availability is generally tight, but commented that this has not affected them as they are feeling comfortable with their stock levels. Today, a trader reported receiving €70/ton hikes from his regular West European supplier after the seller revised his increase amounts from €110/ton. "We are still negotiating with our supplier to get a better price," he said.
As for PET, higher costs forced sellers to issue hikes of €30-50/ton for January as initial MEG and PX contracts in Europe settled up €20/ton and €40/ton, respectively from December. An official distributor of a producer reported raising his prices by €40-50/ton citing his costs. "We may seek rollovers to small increases for February if demand remains unsatisfactory," he said. A food packaging converter noted, "We will not make any purchases this month as we are still using materials that we purchased in December. Indeed, consumption was lower during the whole 2012.
We expect no recovery in end demand during the first quarter of 2013," the buyer noted.Looking at feedstock markets, January monomer contracts settled with rollovers for ethylene and €13/ton drops for propylene. Spot propylene costs soared €50/ton in Europe, while ethylene prices climbed €85/ton since January started.