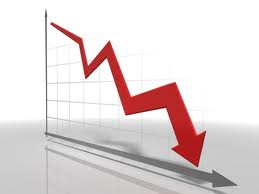 After showing a volatile trend for most of January, spot styrene prices gained ground in major markets including Asia, Europe and the US over the last week of the month, as per the pricing service of ChemOrbis. The recent gains defied globally declining benzene costs since early January and were mainly driven by the approaching maintenance season in those regions which caused widespread expectations about tighter supplies for the next few months.
In Asia, spot styrene prices firmed up by $20/ton on FOB South Korea basis on firmer sentiment owing to planned shutdowns that will take place throughout February and April. The recent increase came in spite of $15/ton lower spot benzene costs on the week, which also dropped $90/ton from a month ago. Even after recent gains, spot styrene offers remained $30/ton below early January prices.
In Japan, NS Styrene Monomer will bring its three plants in Oita down to implement turnarounds starting from February. The company's No.1 plant with 240,000 tons/year capacity will be offline for 19 days, while the No. 2 plant with 190,000 tons/year capacity will be down for 3.5 months starting from March. The No.3 plant, also with 240,000 tons/year capacity, will be shut in February for a month.
In South Korea, SK Innovations will shut its 400,000 tons/year plant in Ulsan for a month. Also, Samsung Total plans a turnaround at its 280,000 tons/year No.1 styrene plant for two weeks in April. Yeochun NCC will start a one month long maintenance at its 290,000 tons/year plant in Yeosu by mid-April. In China, Sinopec Qilu Petrochemical plans maintenance at its 200,000 tons/year plant in Zibo, Shandong for 40 days starting from April.
On the other hand, there is some restart news from Taiwan as Grand Pacific Petrochemical restarted its No.3 styrene plant on January 31 after shutting it in early December for maintenance, as per ChemOrbis. The company had extended the shutdown due to some repair works and is not set to operate it at full rates, regional sources reported. Additionally, TSMC (Taiwanese Styrene Monomer Company) will resume operations at its No.2 plant this week. The 140,000 tons/year plant was under maintenance.
In Europe, demand is expected to revive owing to regional scheduled turnarounds in the second quarter of 2013 which could cause players to replenish their stocks in February, market sources reported. Spot styrene costs jumped $45/ton on FOB NWE basis week over week although levels held steady compared to a month ago. Spot benzene costs didn't change much on the week but represented a noteworthy drop of $125/ton on CIF NWE basis month over month. Bearish benzene prices and fluctuating styrene costs in spot upstream markets resulted in a €40/ton decrease in February styrene contracts, with some market sources commenting that lower-expected availability for the coming term prevented a larger reduction in contracts.
Shell plans to start a turnaround at its 450,000 tons/year styrene unit in Moerdijk, the Netherlands. The shutdown is expected to start in early March to last around six weeks. Styrolution plans a scheduled maintenance at its 500,000 tons/year styrene plant in Antwerp, Belgium in March.  In the US, spot styrene prices climbed 1.7 cents/lb ($37/ton) on FOB USG basis week over week and stood 1.15 cents/lb ($25/ton) above early January levels. However, spot benzene costs were down 6 cents/gal ($18/ton) from the week before and retreated 43 cents/gal ($129/ton) on FOB USG basis since early January. Supply constraints formed the main trigger behind rising styrene costs which had followed the falling benzene market for most of January.
Americas Styrenics was said to be carrying on a turnaround at its site in Louisiana between the second half of February until the first half of March, noted market sources. The site is able to produce more than 950,000 tons/year of styrene.  At the end of January, Shell Canada also experienced a process issue at its 450,000 tons/year facility in Alberta but it was not clear if the production was affected, market sources noted.