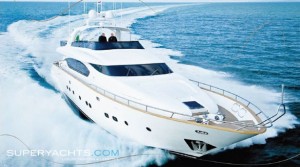 Innovative two-layer construction for optimal sealing and long cycle life Stable body, flexible sealing lip: with new vacuum cups made from the material Varioflex, FIPA GmbH (http://www.fipa.com) offers an innovative solution for automating and handling abrasive products with rough surfaces. "The robust Varioflex suction cups are aimed at a wide range of automation applications in which high resistance to mechanical abrasion, oil, ozone and weathering is required", says Rainer Mehrer, CEO of FIPA.
The new bellows suction cups with 1.5 and 2.5 folds made from the composite material Varioflex are manufactured using a special wear-resistant polyurethane that is extremely lowmarking. The construction of the new Varioflex suction cups combines a strong body (black) with a soft, flexible sealing lip (red). Automation applications with fast cycle times, in particular, become more reliable thanks to the high stability of the body with its excellent ability to reset itself. In applications with angle and height adjustment, the high degree of hardness of the body of 60° Shore reduces the risk of bending perceptibly.
An optimal seal with uneven and rough product surfaces, such as cardboard, is ensured by the soft sealing lip with a hardness of 30° Shore. The special polyurethane blend provides good protection against premature wear of the sealing lip by abrasive products. Thanks to an improved polymer, the Varioflex bellows suction cups are resistant to oil and ozone and are also able to withstand the effects of the weather over a long period. FIPA Varioflex suction cups at a glance:
Long service life: the suction cups, made from special polyuretahne, are extremely 

robust.

Fast cycle times: the strong body with 60° Shore scores well with its excellent ability 

to reset itself and strong resistance to lateral bending.

Extremely wear-resistant with good sealing: the soft sealing lip (30° Shore) offers 

maximum flexibility when handling abrasive products, such as cardboard.

Resistant to oil and weathering: an optimized polymer blend greatly improves 

elasticity on exposure to UV.

 Extremely low-marking: ideal for products that still have to be painted or the surfaces 

of which are being processed.