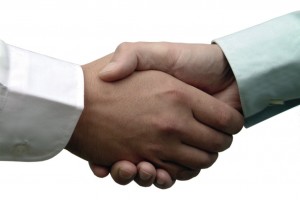 Evonik (Essen, Germany) and TESco Associates (Tyngsborogh, MA) are joining a research project aimed at developing medical resorbable plastic nanocomposites for use as surgical implants in place of metal.
Leading the project are researchers at the University of Nottingham who have been awarded a $1.9 million grant by the U.K. Engineering and Physical Sciences Research Council to produce research on the engineering of nanomaterials "that could transform the global healthcare industry". EPSRC is the primary UK government agency for funding research and training in engineering and the physical sciences, with an annual spending budget of more than $1.3 billion.
"This new grant represents a major opportunity for The University of Nottingham to lead the way in the global industrial development of nanoparticles and composites," said Vice Chancellor Chris Rudd. "It is the only way the cutting-edge nano-engineering carried out here can be translated to have real impact on the world outside the laboratory. Our unique collaboration with industry will produce the smart healthcare materials of the future and at the same time provide huge scope for economic benefits through the development of new material types, technology lines and new companies." Rudd is also a professor of mechanical engineering.
Specific goals of the four-year projects include:
How to produce nanoparticles of consistent size and shape. The industry partner will be a spin-out company called Promethean Particles that will refine a proprietary method of manufacturing nanoparticles suspended in water. The project hopes to produce nanoparticles of a material similar to the mineral component of bone for use in orthopedics.
How to disperse the nanoparticles throughout the composite.
How to better control degradation of the nanocomposite. One partner is Evonik, which already manufactures degradable polymers for implants and controlled release applications. TESco Associates is an engineering consulting firm that has participated in the development of more than 30 bioabsorbable products,
How to scale up manufacturing. Also joining the research effort is Thermo Fisher Scientific (Waltham, MA), a manufacturer of high-end analytical instruments, polymer processing equipment, software and laboratory supplies.
SOURCE : http://www.plasticstoday.com/articles/evonik-tesco-join-briish-nano-resorbable-polymer-project08283012