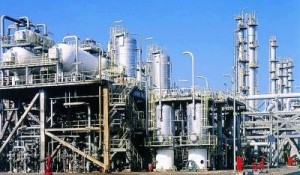 PETRONAS, Malaysia's national oil and gas company, has signed a Letter of Intent (LOI) with Evonik Industries AG to jointly embark on the development of production facilities of specialty chemicals. Under the LOI, the two parties will form a partnership to jointly own, develop, construct and operate facilities for the production of hydrogen peroxide, C4 comonomer and oxo-products within PETRONAS' Refinery & Petrochemical Integrated Development (RAPID) project in Pengerang, Johor.
According to the announcement, the plants are expected to have the capacity to produce 250,000 metric tons of hydrogen peroxide, 220,000 metric tons of isononanol and 110,000 metric tons of 1-butene annually. The hydrogen peroxide will be used on site to produce propylene oxide by the licensed, eco-friendly HPPO process Evonik had jointly developed with ThyssenKrupp Uhde. These projects are expected to come on stream in 2016.
The LOI was signed in Kuala Lumpur on 16 January. "The entire project is set to mark another milestone in our growth strategy in the Asian market," said Dr Dahai Yu, Evonik's Member of the Executive Board, "This is why we're seeking for a strong long-term strategic partner like PETRONAS." "Evonik's excellent track record and more than 100 years of experience in the industry, backed by its proven technical, engineering and sales support, makes them another strategic partner in the development of RAPID towards achieving the project's final investment decision," said Datuk Wan Zulkiflee, PETRONAS' Chief Operating Officer and Executive Vice President of Downstream Business.
The oxo-alcohol INA is a precursor of the plasticizer DINP (diisononyl phthalate), which is used in soft PVC production.
1-butene is used as a co-monomer for production of the plastic polyethylene.
Hydrogen peroxide is used as a bleaching agent in the paper and textile industries and for eco-friendly oxidation and disinfection.