In a latest development in the European plastic industry, one of the reputed giants in Cable manufacturing, Scintilla is all set to expand its production facility in Jászberény. The place where the facility is going to be started is located in the northern part of Hungary. With this expansion the main aim of the company is to double the factory's production scope and space to increase its output capacity and boost revenues.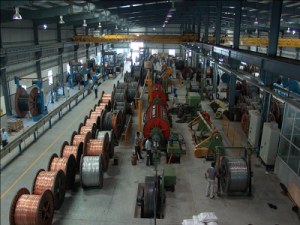 With this expansion the company is planning to produce 150m cables and wire harnesses this year at Jászberény. This would represent an increase of 3.5% over its output from 2013. According to reports from sources this would be total increments of 3.5% compared to total production of quantities last year.
The sources from the industry say with this expansion the plant will be able to meet the ever-growing demand of the industry in this locality. The company has also assured that their this step will increase the plant's output capacity in 2014 that will allow the manufacturer to expand its revenues to 3.23bn forint (€10.53m) this year, an increase of 9.5% compared with 2.95bn forint (€9.62m) reported for 2013.
When we talk about the portfolio of the company Scintilla supplies its output to a wide range of manufacturers from various industries. The long list of clientele of the company includes telecommunication companies, home appliances, machinery and the automotive industry, according to data from the Hungarian firm.
Stressing about the need of the expansion the company says it was necessary to expand our operative footprints as the demand have gone high compared to previous years and there was a need to ensure high production volume with greater quality.
Not only the company but also the local players of this region are excited about the move as it would strengthen the production and would enable them to bridge the gap present between the demand and supply.