ChemOrbis has reported that the European PE sellers are looking for overwhelming response in terms of ethylene contract for the month of May despite earning a three-digit profit from their contracts in April. Hike in firm expenditures, limited supply and some incidents of outage are the prime reasons that have led the sellers to look for rise in prices during the month of May.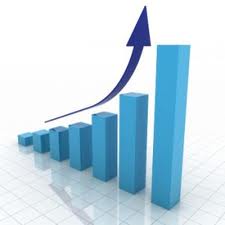 According to a source, the producers from West Europe have decided to raise the price by a minimum of €100 for every ton during May. The rise in price for the month of April was €80 per ton, which met their expectations. For May also, they are looking forward to profit further due to increased expenditure and limited supply. An Italian distributor is also looking for augmented prices due to continuous flow of supply.
A German distributor has shared their business plan for May regarding West European PE. This relates to a hike of about €100/150 per ton for them after a collection of €200 per ton from their April business. A German packaging converter has also expressed expectations for drawing a profit of €100 per ton from their business during May due to the same reason of limited supply of PE over a long period of time despite the low demand for end products.
At Antwerp, Belgium NC2 cracker of the French multinational company Total has been closed for a technical fault. Annual production of this plant is 610,000 tons of ethylene. Presently a number of force majeures also remain existent. Previously a force majeure had been put on Total's Gonfreville plant by the company. This was applied on the HDPE output of the plant, which generates 250,000 tons of HDPE per year. Since March the HDPE plant based at Lillo in Belgium has been operating at lowered rates after it put a force majeure on this plant, which produces 540,000 tons of HDPE every year. Other plants, which are running under force majeure at present include SABIC's HDPE/LLDPE swing plant, Borealis's PE generation plant at Schwechat and Versalis's Dunkirk plant in France.