LONDON: According to data compiled by Petcore Europe, 60 billion PET bottles were recycled in entire Europe during 2012, making it the largest plastic material recycled in Europe. The overall PET bottles collected in Europe totaled 1.68 Mt, higher by 5.6% over the previous year.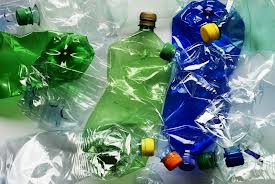 According to statistics, more than 52% of the available post-consumer PET bottles were collected in European countries during 2012. This clearly shows that PET bottles have strongly penetrated into the European market, despite the weak economic situation prevailing in the region. The collection rates recorded during 2011 was 51%.
The fibre, sheet and bottle market have generated equally strong demand for PET bottles.
The increase in collection has eased overcapacity issues in the region. The PET recyclers are reported to be running thier operations at an average plant utilization rate of 80 percent.
Petcore Europe is an association that represents and enhances the growth of the PET value chain in Europe. The association ensures that PET is positioned as a sustainable packaging material, and responding to any concern or issue.
Source:  www.scrapmonster.com/news/europe-recycled-60-billion-pet-bottles-in-2012-says-trade-body/1/9510