In an attempt to make the European company a circular one the EU commission has adopted a proposal that will demote and discourage land filling of recyclable materials. The move will not only help them create a green and clean Europe but will transform the linear economy into a circular one. While stressing about the need of the move the commission says we have an economy that we adopted from 19th and 20th century that was primarily based on linear economy where much of the stress was given to monetary gain rather than bothering about the overall impact of the same on our Mother nature.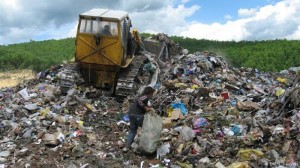 With the proposal in effect the EU will use its 70% of municipal waste and 80% of packaging waste to be recycled by the end of 2030. While by the end of 2025 the region will be witnessing a firm ban on burying recyclable wastes in landfills that is hampering the goal of a clean and green ecosystem. With this move the commission will also be able to reduce the volume of marine litter which is also an important concern for the whole ecosystem.
While detailing about the move Environment Commissioner Janez Potočnik said: "We are living with linear economic systems inherited from the 19th Century in the 21st Century world of emerging economies, millions of new middle class consumers, and inter-connected markets. If we want to compete we have to get the most out of our resources, and that means recycling them back into productive use, not burying them in landfills as waste.
When asked about the move he said a circular economy will not only be eco-friendly but will also is profitable for the industry. However such an economy is possible through right policies and legislation. It is important that we come-up with regulations and proper methodologies today to accelerate the transition to a circular economy and exploiting the business and job opportunities it offers.
The move has been overwhelmingly welcomed by PlasticEurope, a leading European trade organization and said it is very important to give our economy a different shift. A shift that is eternal and circular. It will also help us create an ecosystem that is conducive to everybody. Such an economy will give opportunity to every stakeholder get maximum profit out of their investment.