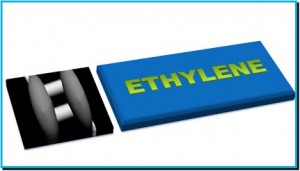 Global spot ethylene prices added to their losses in major markets including Europe, Asia and the US over the past week, as per the pricing service of ChemOrbis. The main reasons behind the falling prices are deemed as declining upstream costs, fading demand and sufficient availability.
Energy prices on the NYMEX ended the week on a bearish note after showing small consecutive gains during most part of the period, with crude oil contracts for December deliveries losing nearly $1.5/barrel in a week. ICE Brent crude futures recorded relentless decreases over the period, with contracts for December deliveries losing almost $4/barrel week over week. Following suit, spot naphtha offers edged down around $5/ton on CFR Japan basis in Asia, with prices indicating roughly a $15/ton loss in a month. In Europe, spot naphtha prices softened $10/ton on CIF NWE basis when compared to the previous week while they represented a $20/ton reduction from a month ago.
Lower upstream costs steadily pushed spot ethylene prices down in all regions during the past week. Prices in Europe saw relatively modest drops with spot offers losing €20/ton on FD NWE basis on the week to come back to the levels of one month ago. Market sources in the region attributed weaker prices to long ethylene supplies. PE buyers were said to be destocking considering unsatisfying end user demand in the last quarter of the year. Several European crackers that were under maintenance since late summer already resumed operations in late October or they will be restarting soon in November. LyondellBasell restarted its 735,000 tons/year cracker in Wesseling, Germany on October 25 after a maintenance that started in late August.
Exxon/Shell's 800,000 tons/year cracker in Mossmoran, the UK restarted on October 25-26 after shutting down in August although the force majeure that was declared on October 18 remained in place. Naphthachimie was planning to restart its 745,000 tons/year cracker in Lavera, France in early November after a maintenance that started in late September. KarpetNafteKhim was in the checking process before restarting its cracker in Russia after completing some major renovations on October 31. The cracker was offline for 2 months.
In Asia, spot ethylene prices were down more significantly than Europe as offers posted weekly drops of $50/ton on CFR Northeast Asia basis and $15/ton on CFR Southeast Asia basis, as per ChemOrbis. These levels represent drops of $35/ton and $100/ton, respectively from early October. Slow demand from downstream markets including MEG and PVC, where prices moved down on the week amidst sluggish end user demand, is the main reason behind lower ethylene prices.
Looking at the supply side, China's Fushun Petrochemical started up its new ethylene unit in its Liaoning refinery at the end of October. The unit produces 800,000 tons/year of ethylene. Plus, market sources commented that Middle Eastern ethylene cargoes that found their way to Southeast Asia caused increased ethylene supply. Similarly, the spot ethylene market in the US fell significantly over the course of the past week due to fading buying interest as well as weaker ethane costs in the country. Spot offers were down 2.25 cents/lb ($49.59/ton) on FD USG basis from the week before. The latest levels indicated a cumulative drop of 3.5 cents/lb ($77/ton) from early October.