ROCHESTER, IL (August 6, 2013) – Elastocon TPE Technologies, Inc., a leading US producer of 6 distinct lines of RoHS compliant thermoplastic elastomers (TPEs), has developed a new line of high performance FR (flame retardant) TPEs where resistance to ignition, flame-spread and low smoke emission are required. These new FR grades of TPEs are formulated for use in electrical enclosures, batteries, automotive and appliance applications.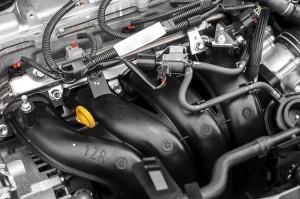 Many manufactures have developed excellent non-halogen grade flame retardant TPE resins. Although these non-halogen systems exhibit good flame resistance, they very often lack the physical performance of more traditional TPE resins.
Elastocon has developed a family of special halogenated TPE systems that should be suitable for various applications requiring stringent FR performance requirements like UL 94V0. They are within government environmental guidelines and exhibit very high mechanical properties, excellent UV resistance and are easy to process. In addition, these resins do not require drying with a desiccant dryer before processing as do many of the newer FR resins.
Features and benefits of the new Elastocon FR TPE grades include excellent weather resistance, UV resistance, good chemical resistance and flexibility. Offered in a wide range of harnesses – from Shore 95A to 50D – they are suitable for a variety of applications requiring flexibility and excellent flame resistance.
Applications for the new TPEs include electrical insulation, cords and connectors (incl. appliances), sockets, plug ends, welding cables, battery components and numerous automotive components such as fuel line and brake line covers as well as industrial hose covers.
Elastocon® offers high performance TPE solutions that are innovative and robust, designed to meet the toughest requirements of modern TPE designs. They are offered in seven product families: unfilled, filled, super clear, TPOs, oil free for medical use, flame retardant and special colorable ESD formulations.
For more information on the new line of fire retardant TPEs,Web: www.elastocontpe.com.