Geneva, August 2013. Effective from October 1st 2013, Dolder AG, Basel, Switzerland, will become the official distributor for DuPont™ Teflon® fluoroplastics in Belgium, Bosnia Herzegovina, Bulgaria, Croatia, Czech Republic, Hungary, Latvia, Luxemburg, Macedonia, Montenegro, Netherlands, Romania, Serbia, Slovakia, Slovenia, and Turkey. Dolder will retain all distribution rights in Germany, Austria and Switzerland.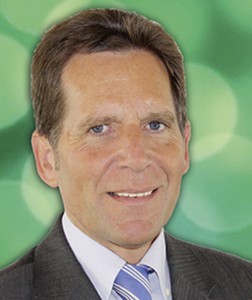 DuPont's decision to appoint Dolder will provide multiple benefits to customers in these countries. Those involved in automotive, aerospace, pharma, semi-conductor and electronics will now be able to call upon Dolder's strong local sales coverage and technical expertise and couple this with the innovative, high-performance fluoroplastic resins provided by DuPont.
"Our channel partners play a crucial role in our efforts towards demonstrating and delivering to our customers the full value of Teflon® Fluoroplastics and we are convinced that Dolder is the right choice as our growth partner in these regions," explains Sylvie Gallou, business director DuPont Chemicals and Fluoroproducts, Europe, Middle East, Africa (EMEA). "Dolder's commitment to excellence and new-application development shares many synergies and complements our own strategy of delivering high-value solutions faster than ever before."
Dr. Matthys Dolder, CEO of Dolder AG, adds: "We will invest in the provision of strong local and technical support – dedicated to the growth of Teflon® fluoroplastic products – in new territories and new end-user markets; while leveraging our long standing partnership with DuPont".
The range of high-performance solutions offered under the Teflon® brand from DuPont Chemicals and Fluoroproducts is both broad and diverse; seeing multiple uses in demanding high- and low-temperature industrial applications across a great many industries.
DuPont Chemicals and Fluoroproducts manufactures and sells a portfolio of high performance fluorinated products: polymers (PTFE, FEP, ETFE, PFA), Teflon® branded coatings, ion exchange membranes (Nafion®), Capstone® surfactants and repellants.
DuPont (NYSE: DD) has been bringing world-class science and engineering to the global marketplace in the form of innovative products, materials, and services since 1802. The company believes that by collaborating with customers, governments, NGOs, and thought leaders we can help find solutions to such global challenges as providing enough healthy food for people everywhere, decreasing dependence on fossil fuels, and protecting life and the environment. For additional information about DuPont and its commitment to inclusive innovation, please visit www.dupont.com.
Dolder Ltd. is a family-owned company specialized in marketing and distribution of polymers, specialty chemicals and active pharmaceutical ingredients. The company with headquarters in Basel (Switzerland) is owned by the Dolder family since more than 115 years and has subsidiaries in Italy, Germany, Turkey and China. www.dolder.com