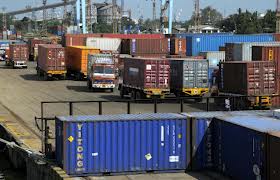 BEIJING : The producers are seen forced to reduce their PP,PE offer prices to China. The sentiment seems to remain muted though. During the last couple of weeks, the PP, PE import market witnessed less action as a result of the tussle between Chinese local traders and distributors lowering their buy price and the overseas producers firmly holding on their offers.
This week, the producers were left with no option but to lower their offer prices, mainly due to the prevailing bearish sentiment among the Chinese distributors and partly due to the declining ethylene and propylene costs. When looking at the overall homo PP market, import prices have shed $30/ton on average In the PE market, LDPE offers were cut by $90/ton and LLDPE film offers by $80/ton this week. Limited interest is witnessed even after the huge price cuts and producers are said receiving bids standing at least $20-30/ton below offers.
The overall PE market has registered a weekly decrease of $20-30/ton for LDPE film and $30-50/ton for HDPE and LLDPE film. The distributors and traders are seen purchasing in only small amounts these days as they anticipate that prices will witness further declines in the days ahead.
Source: http://www.scrapmonster.com/news/chinese-pppe-imports-remain-muted-despite-price-cuts/1/8407