The Chinese Ministry of Finance announced that their energy-efficient home appliances subsidy program, which had been in place since June 1, 2012, was terminated as of June 1, 2013, according to media reports.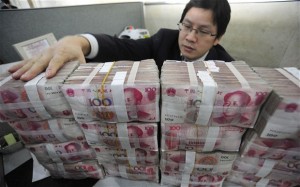 The subsidy policy was launched in order to help revive domestic demand. Media reports suggested that the aim of the subsidy program was accomplished as home appliances prices came down during the past year. The Ministry of Finance has not pronounced any further plans regarding a new program for the time being according to ChemOrbis.
The program, which offered subsidies ranging between CNY100/ton ($16/ton) and CNY400/ton ($65/ton), covered five categories of energy-saving appliances. Air conditioners, flat-panel TVs, refrigerators, washing machines and water heaters were said to be amongst the products covered.
Following the termination, PS players have started to voice their ideas on the possible effects of the announcement. A B-grade PS producer remarked, "We lowered our prices by CNY100/ton ($16/ton) since some converters, performing in the home appliance sector, lowered their operating rates after the expiration of the subsidy program for appliances. Plus, the second half of June is the traditional start of the low season."
A trader in Shanghai said, "We do not think that the termination of the subsidy program will immediately affect the market. However, in the long term we believe that it will hurt already weak demand. Therefore, we mostly try to focus on our short term business."
A converter also reported, "We only purchase in small amounts as June is regarded as low season and the subsidy program has ended."
According to ChemOrbis, a distributor of PS and ABS materials, said that the termination of the subsidy program on home appliances has already started to influence market sentiment. "Many players believe that downstream demand will be weaker over the next few months when compared with the previous year," he added.