In Asia, styrene costs recorded significant increases during the past week while players in the region point to tight supplies and firmer upstream costs for crude oil and benzene among the main reasons for the rally as per the pricing service of ChemOrbis. Spot styrene prices gained $65/ton on both FOB Korea and CFR China during the past week.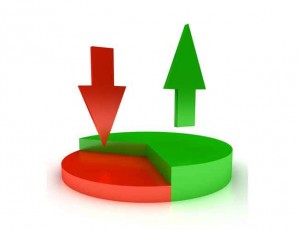 Plummeting inventory levels inside China and traders' short covering activities also helped pushed up the styrene market. Meanwhile, in upstream markets, spot benzene prices are $45/ton higher on week over week on an FOB Korea basis and crude oil prices, which hit their highest levels in 15 months in the middle of last week, remain above the $100/bbl threshold on the NYMEX.
Following the bullish developments in the styrene market, PS prices also started to firm up in Asia. Import offers given to China recorded increases of $20-70/ton for GPPS for both dutiable and non-dutiable origins. HIPS prices saw comparatively smaller increases of $20-30/ton from the previous week.
However, buyers are not happy with these increases as they believe that demand is not supportive, according to ChemOrbis. A trader in China said, "Our Taiwanese supplier lifted their prices by $70/ton for GPPS and by $40/ton for HIPS. However, we do not think that these new higher levels are likely to see acceptance from buyers. We are likely to struggle when trying to convince buyers to pay these hikes." Another trader commented, "Overall sales are proceeding slowly as buyers are resisting higher prices."
A distributor said," We received $10-20/ton higher import offers on the back of firmer styrene costs. Therefore, we lifted our prices in line with the higher offers we received. However, our sales are slow given more competitive local prices amidst buyers' resistance during the low season for several major PS applications."