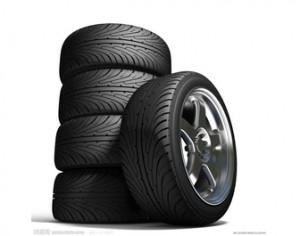 China becomes the world's largest country for the production and sales of automobiles, the market size of China's automobile spare parts already exceeds RMB 2 trillion in 2012, according to the report "Research Report on China's Automobile Spare Parts Industry, 2013 – 2017" that was newly added in ReportsnReports.com.
In China, the automobile spare parts industry refers to the manufacture of motor vehicles and various accessories of their bodies. Automobile spare parts researched in the report mainly include engines, tires, automobile glass, automobile electronics, etc. The report says that the overall strength of the industry got greatly enhanced in recent 10 years.
Centering on vehicle matching and international market, six major spare parts producing clusters, i.e., Beijing-Tianjin-Hebei, Northeast China, Sichuan-Chongqing, Hunan-Hubei, the Yangtze River Delta and Pearl River Delta as well as 12 state-level automobile spare parts export bases have been formed nationwide.
The overall engine technologies of China are on the low and medium-end levels globally. Among them, the gasoline engine industry is relatively dispersed. The market is dominated by joint-venture brands, and the self-supply trend of vehicle enterprises is evident; the concentration rate of diesel engines is relatively high. The market is basically occupied by local enterprises, and the share continuously concentrates towards leading enterprises.
For the automobile electronics market, the highly-technological electronic control system field with a relatively large proportion is dominated by foreign-funded enterprises. Foreign manufacturers almost monopolize fields of core products such as power control, chassis control and high-end airbags; local manufacturers are mainly concentrated in vehicle electronics product fields characterized by relatively low technology thresholds.
However, the concentration rate of the tire industry is relatively low, with foreign-funded enterprises account for more than half of the market share. The share is up to 80% in the medium and high-end tire fields. Llocal enterprises dominate the low and medium-end markets.
Compared with automobile manufacturing, China's automobile spare parts market possesses stronger growth trend. Since 2011, the growth rate of China's vehicle production and sales volume slightly declines. On the other hand, with the continuous rise in automobile reserve number in China (already exceeding 120 million by the end of 2012) and the production capacity transfer of spare parts internationally, China's automobile spare parts industry will be spurred to continuously develop.
In a fully-mature international automobile market, 50% to 60 % of the profits come from the automobile after-market service field. The scale ratio between vehicles and spare parts in automobile industry is supposed to be above 1:1.5, in line with international standards. According to available data, the total output value of China's automobile spare parts industry always lags behind that of the automobile vehicle manufacturing. In 2011, the scale ratio between them was only 0.41:1. Regarding this, there is still great potential for the development of China's automobile spare parts industry, the report adds.