In a latest move in the field of plastics and chemicals Chevron Phillips Chemical Company LP has initiated and successfully commissioned world's largest on-purpose 1-hexene plant. With this initiative the company will be able to produce 250,000 metric tons of 1-hexene co-monomers per year. The move was overwhelmingly welcomed by industry experts and stakeholders; with this they are confident that the United States will be able to lead the world in the 1-hexene production. All stakeholders are of the opinion that it will help each one to serve clients in a more efficient and convincing manner.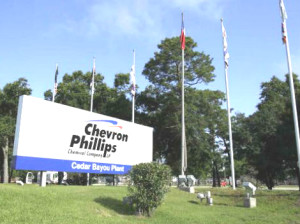 Last year there was a prevailing perception that the United States will be importing ethylene derivatives in bulk however with this they are thinking to export ethylene derivatives and be the number one in this field. All we can say that with this move now the U.S. is expecting to become a major exporter of ethylene derivatives, including 1-hexene, able to compete with any producing region in the world."
While detailing about the move Mitch Eichelberger general manager of Normal Alpha Olefins and Polyalphaolefins for Chevron Phillips Chemical says "Chevron Phillips is committed to being a consistent and reliable supplier for our customers, "With the start-up of this plant, we will enable our customers to expand their businesses and meet the growing worldwide demand for 1-hexene comonomers."
Moving on the same line Pete Cella, CEO of Chevron Phillips Chemical says "Our investment to expand 1-hexene production is due in part to Texas' growth as a major international hub for the petrochemical industry and the increased supply of competitive feedstocks in the U.S. from the development of shale resources.
According to sources the technology that will be used in this unit is already proven and tested and is being successfully used at Qatar Chemical Company Ltd.'s (Q-Chem) facility in Mesaieed, Qatar, and at the Saudi Polymers Company plant in Al Jubail, Saudi Arabia.
While the company is optimistic about the further move they need co-operation from the clients, partners and other industry players to materialize their move in practice.