When the who world is struggling to make our mother earth eco-friendly, this initiative of Spain could cherish them as according to the latest news from chemical sector  Spain's institute of plastic technology, Aimplas is conducting and coordinating a two-year 'Biobottle' project in partnership with eight European partners. While asked about the technology the spokerperson says the main aim of the research and development was to develop a new biodegradable material that is resistant to thermal treatment for the manufacture of dairy packaging.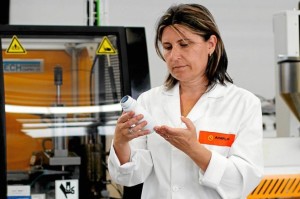 According to various reports despite being the world's largest consumer of dairy and dairy-allied products it only 10-15 percent of the 2 million tons of high density polyethylene milk bottles were recycled, so it is especially useful having biodegradable products.  The research was being carried at Spain's Aimplas research institute. With this new research unit the country will be able to create both multilayer and monolayer plastic bottles as well as bags to package dairy products, which do not require to be separated from the rest of the organic wastes at the end of their brief lifespan.
Emphasizing on the need of research and development the personal at the lead role of the research said R&D is at the heart of the success in this field and there is an urgent need for technologies that create high quality ethylene derivatives and hence we are trying to develop technologies that can give a boost to the industry as it will help us create products that are at the par of the industry and alongside it will help us create job opportunities for people.
With the growing demand of ethylene and ethylene derivatives it has become very important for us to keep on developing new products and hence the move.