A key order for Sacmi from Globe Soft Drinks, one of the country's biggest local bottlers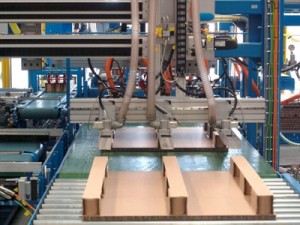 A dynamic, constantly growing market and a top-level market player, one of the most important bottlers in Bangladesh. Against this backdrop, then, Sacmi has fulfilled a sizeable order for Globe Soft Drinks LTD, for the AST Beverage plants located in the capital of Dhaka.
One part of the order consists of a complete line for the production of CSD caps (PCO1810), with an output rate of 60,000 pieces an hour. The heart of the production line – installed and started up early in 2012 – is the 64-cavity CCM, the flagship machine in the CCM (continuous compression moulding) series and synonymous with a technology with which Sacmi has profoundly innovated the closures industry.
Characterised by excellent output rates – up to 1600 caps per minute – this Sacmi-made compression press stands out on account of extremely short cycle times and highly contained energy consumption. Hence the investment decision by Globe Soft Drinks, which aspires to strengthen and increase its market shares in a country where local closure production still falls short of effective demand. And for Sacmi, important progress has been made on Asian markets where constantly changing demand is matched by a growing need for quality and efficiency on both the product and production process fronts.