In a latest move in the plastics industry one of the major injection molding manufacturer Avon Protection lands a new deal from the United States Department of Defense for the production of M50 mask system. According to reports from the sources the company will produce 135,000 M50 masks for the defense department which is the big ever deal in the history of the company. According to the terms of the deal all the products will be manufactured in the U.S. manufacturing arm of Melksham, England-headquartered Avon Rubber P.L.C.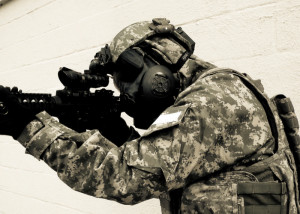 It is important to underline here that the mask's plastic components, represents about 5 percent of the system's dollar value, and all these products are manufactured and developed by small businesses in the U.S. and at the company's United Kingdom headquarters. Important injection molded plastic components on the M50 includes many products like front module, front module cover, filter mount, canteen cap, drink coupler and head harness buckles.
According to news from various sources total worth of the pact was estimated at $33 million and falls under the additional requirements option of a 10-year sole source U.S. Joint Services General Purpose Mask program contract the firm has with the defense department.
While detailing about the deal the spokeswoman of the company said "production of the mask and components will commence in the upcoming days and the pact will provide Avon with continuous production of masks for the remainder of the financial year and we will be provided with good order coverage into 2015."
It is important to underline here that Avon Protection's Cadillac facility houses a number of highly automated manufacturing processes, including those for the M50 mask's visor and its unique twin conformal filters, the spokeswoman noted.
 "This U.S. order demonstrates the DOD's continued commitment to Avon's market leading high technology M50 mask to meet their complex operational requirements," according to Peter Slabbert, chief executive of Avon Rubber.