According to latest news in the field of plastics and plastics manufacturing Cytec Industries Inc is trying to team-up with a German partner to find lower-cost ways of creating carbon fiber. While discussing about its endeavor the spokesperson of the company said viewing the growing demand of low-cost, effective carbon fiber it is important to seek for quality that could not only be cost-effective but also be at par with the quality demanded by clients and stakeholders.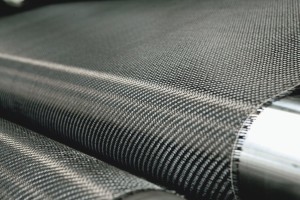 According to news from various sources Woodland Park, N.J.-based Cytec announced July 8 that it has entered into strategic discussions with Dralon GmbH, an acrylic fiber producer in Dormagen, Germany, in an attempt to develop large-tow industrial-grade carbon fiber. With this move they will also be exploring ways to find lower-cost ways of creating carbon fiber.
While detailing about the move the spokesperson of the company said the industrial uses of carbon fiber, such as automotive components, are expected to grow sharply in few upcoming days and hence automakers specially Carmakers are actively researching the use of carbon fiber to cut vehicle weight and improve fuel efficiency. He also said their pact is to develop and explore those opportunities that could help them materialize this dream in reality.
This is not for the first time that the company is looking into such moves rather in past also like in March, Cytec took an equity position in C-Con Holdings GmbH, a Munich-based composites engineering and development company to lower carbon fiber costs for medium-run vehicle production in the order of 10,000 or more vehicles per year. Cytec already sells carbon fiber composites to short-run specialties like racing cars and into aerospace markets.
While discussing about the move Cytec Chairman, President and CEO Shane Fleming in a news release says Large-scale adoption of the reinforcements in auto parts will require "a robust supply chain" of industrial grade fibers at low cost on a continuous basis, said. Collaboration with Dralon could lead to joint investment, he added. Other partners might be sought, according to Fleming.
He also said "We are investigating conversion of existing Dralon acrylic fiber production lines for the manufacture of high-quality heavy-tow precursor as well as investment in new carbon fiber lines," stated Dralon CEO Stefan Braun in a news release. Dralon runs acrylic fiber production plants in Dormagen and Lingen, Germany, that Braun claims can offer secure supply to the European market.