Autodesk has announced its intention to acquire Delcam, one of the world's leading suppliers of advanced software for manufacturing industry. The companies offer complementary ranges of software, with Autodesk's programs for design, engineering and entertainment able to be combined with Delcam strengths in manufacturing.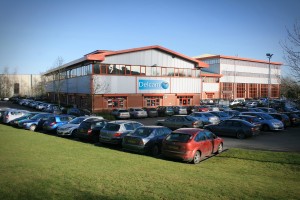 Headquartered in Birmingham, UK, Delcam has more than 30 offices worldwide and approximately 700 employees. The company's range of design, manufacturing and inspection software provides automated CADCAM solutions for a variety of industries, ranging from automotive and aerospace to footwear and sports equipment.
On completion of the acquisition, Delcam will become a subsidiary of Autodesk. It will maintain its focus on accelerating the growth of its market share in the manufacturing sector, with the added strength that will come from being part of a larger organisation. Delcam customers will continue to be supported by the skilled and experienced engineers for which the company is renowned through its global network of Subsidiaries, Joint Ventures and Sales Partners.
Delcam's status in the CAM industry was confirmed in the latest NC Software Market Analysis Report from leading US analysts CIMdata. The Report showed that, in 2012,Delcam again had the highest vendor revenues and received the highest end-user payments of all the CAM-centric companies. This meant that the company had completed thirteen years as the world's leading specialist supplier of CAM software and services.
The CIMdata report also confirmed that Delcam continues to employ the largest development team in the CAM industry, with over 200 people working on the company's manufacturing software. Both Delcam and Autodesk invest around a quarter of their turnover in product development, a reflection of the importance the companies place on ensuring that their programs represent the industry-leading solutions for their customers.
Commenting on the planned acquisition, Carl Bass, President and Chief Executive Officer of Autodesk, said: "We are taking an important step on our path towards delivering a better manufacturing experience. Together Autodesk and Delcam will help further the development and implementation of technology for digital manufacturing." Clive Martell, Chief Executive Officer of Delcam, added: "I am very excited by the opportunities from combining Delcam with Autodesk to create a compelling platform from which to service both companies' manufacturing clients. The added strength and status that we will gain from being part of the Autodesk Group will benefit our customers, our staff and our sales channel."
For further information on Delcam and its CADCAM software, please contact: -Peter Dickin, Marketing Manager Direct phone: 44 (0)121 683 1081 e-mail: [email protected]