According to the latest new in automotive plastic sector one of the renowned players in German automotive field ZF Friedrichshafen AG is all set to acquire Livonia, Mich-based TRW Automotive Holdings Corp in its latest acquisition. With this move the German auto-supplier will expand its footprints in the safety equipment sector also while at the same time production of safety sensors will set it as a global leader in the supply of safety sensors.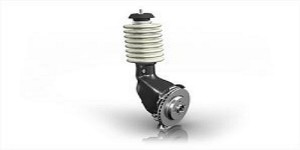 According to news from various sources TRW has confirmed about the receipt of the proposal from the buyer and is in the way of evaluating the preliminary acquisition proposal.
According to the news agency Bloomberg ZF values TRW at around $11 billion to $12 billion. It is important to underline here that TRW is ranked 11th among global OEM suppliers by Plastics News' sister publication Automotive News, with roughly 36 percent of its 2013 sales in North America and 41percent in Europe. In North America alone, TRW is ranked eighth and ZF is ranked 15th.
Both the companies are in the arena of plastic since decade however neither of them is recognized as a major player in the production of products that is in question. ZF is primarily known for producing composite parts for suspension systems while on the other hand TRW was primarily known for its major products air bag components and seat belt.
While both the companies are positive about the deal there are many stakeholders who believe that the deal may not be realized as there are plenty of hurdles lying around and those needs to be fixed prior to merger. The notion becomes even more evident in the scenario that the company TRW is not willing to set a timetable and is reviewing their proposal of being merged with the former.
According to reports from Yahoo News TRW shares were up 9.14 percent Thursday afternoon over the previous day's close.