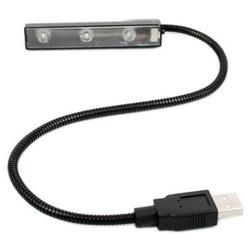 New MS-1002 and MS-1003 moldable silicones allow LED lightings to be designed and injection molded into more complex shapes, thicker, bigger parts and even undercuts, says Dow Corning.
Their applications include secondary optics – optical elements to diffuse, focus and distribute light, light pipes, and light guides in LED lamps & luminaries. According to the company, these new silicones have high temperature and UV resistance. Their non-yellowing effect can enhance lumen maintenance which makes them suitable for indoor and outdoor lighting applications without risk of degradation.
MS-1002 reaches shore A hardness 74 while MS-1003 is softer with 52. Moreover, because of their heat and photo stability, optics made with these materials can touch the LEDs without air gaps between LEDs and optics, overcoming typical issues of plastic-made optics. The company adds that they both exhibit good mold flow for good feature reproduction, and easy mixing with additives like phosphor.
Kaz Maruyama, Global Industry Director, Dow Corning Lighting Solutions, said, "As LED penetrates further into lamp and luminary applications, lighting manufacturers are struggling to manage high heat emission from LED devices. Given their superior optical properties and excellent heat resistance, moldable optical silicone resins can be an attractive alternative to optical plastics."
SOURCE : http://www.adsalecprj.com/Publicity/MarketNews/lang-eng/article-126649/Article.aspx