A new conference focusing on the development and applications of electrically and thermally conductive compounds,Conductive Plastics 2015 , will take place from June 29 to July 1 in Düsseldorf, Germany, the organized, Applied Market Information (AMI) announced.
There is increasing interest in the use of thermally conductive and electrically conductive thermoplastic compounds to replace metals in a growing range of applications.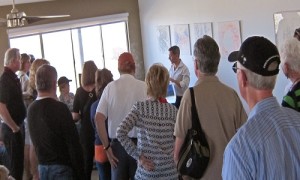 These include LED lighting, automotive components, electronics manufacturing, electromagnetic shielding, and ATEX applications for reducing the risk of explosions.
AMI said the Conductive Plastics 2015 conference will examine how to optimize the design and production of thermally conductive or electrically conductive plastics components.
There will also be presentations on the latest and emerging additive technologies for tailoring the thermal or electrical conductivity of plastics, and on formulating compounds to deliver the required balance of properties.
In addition, the conference will provide insights into the emerging market opportunities for conductive plastics and provide case studies based on leading edge applications, according to the organizer.
It will look at how the design and production flexibility provided by conductive plastics, combined with their competitive costs and light weight, are opening up exciting new opportunities for compounders, processors, designers and OEMs.