Equitech Intl will present examples of its ultraviolet and visible spectroscopy capabilities at NPE 2015 , to be held from March 23-27 in Orlando, the US.
The instrument and different optical probes, which help to prevent errors via process monitoring and continuous quality control through early detection, will be on display.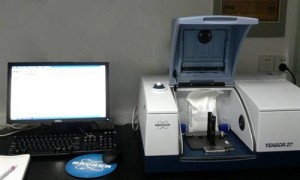 Equitech's solutions are for both transparent and opaque polymers in extrusion, with an emphasis on recycled materials, including polyethylene terephthalate (PET), polypropylene (PP), polystyrene (PS) and polyethylene (PE).
Its Online Color Spectrophotometer system constantly measures the molten polymer prior to the die. This measurement can accurately predict final color numbers (in L* a* b*) and other color spaces. Alarm capabilities provide the tool operator with the data resources needed to segregate off-spec material.
With the use of color measurement as feedback to a control system, closed loop control can be achieved to effectively dose brighteners (TiO2) and pigments. This eliminates the need for color lab checks to bring your process into control, said Equitech.
The online color feedback will also give insight to optimal screw configuration, screw speed and residence time. Frequency of the measurements enables enhancements to feeder performance and dosing consistency. Color changes can also be realized real time.