Amcor Rigid Plastics has introduced a special hot-fill polyethylene terephthalate (PET) container which accept metal lug closures, said to be an industry's first.
The breakthrough technology, called the A-PEX63 system, was unveiled at the Private Label Manufacturers Association (PLMA), held from November 16-18 in Rosemont, the US.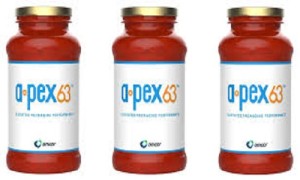 "This is a major development which firmly positions PET hot-fill containers in the food packaging industry," said Bunlim Ly, Senior Marketing Manager for Amcor Rigid Plastics.
This patent-pending technology allows the fitment of metal lug closures to blow-and-trim 24oz hot-fill containers. The sealing integrity is maintained and meets the industry average for removal torque. The look and quality feel of a glass jar with a metal lug closure can now be achieved on a lightweight, shatter-proof PET jar, said Amcor.
The technology will create a further shift for the food packaging industry from conventional glass to plastics, according to Peter Bates, Amcor's Senior R&D Engineer who worked closely on the technology
"This is a unique solution which mimics glass in its acceptance of metal closures while also providing all the inherent benefits of plastics," he said
The 24oz stock hot-fill container, targeted for food applications such as jams, jellies, salsas, apple sauce, and pesto sauce, are a drop-in solution for manufacturers, reduces total cost of ownership and offers environmental benefits such as reduced carbon footprint.
The shift to A-PEX63 PET containers requires no capital investment and can be adapted to existing capping and filling equipment, according to Amcor. It has a 63mm finish with a functional "pop" tamper-evident indicator button on the closure, which is usually perceived by consumers as a sound of secure closure.
The containers are hot fillable up to 96°C and available with Amcor's Powerflex vacuum absorbing base for those applications that require enhanced vacuum performance.
Amcor said PET offers 36% energy savings and a reduction of 2,024 tons of CO2 emissions which is equivalent to electricity use for one year for 278 homes. Compared with a 330g glass container, the 51g PET container results in an 85% material reduction per jar. The weight reduction results in major transportation cost benefits including the shipment of 30% more product by weight per truck.
The hot-fill containers also passed distribution abuse testing including variation, impact, and 5′ vertical drop evaluations. Amcor is also evaluating the potential of expanding the technology to include 16oz and 48oz containers for similar hot-fill food applications.