Polypropylene Lumicene® Random is helping converters to safely and successfully tackle new challenges in food packaging. The material is based on proprietary metallocene technology from Refining & Chemicals Division of Total, one of the world's leading petrochemical producers.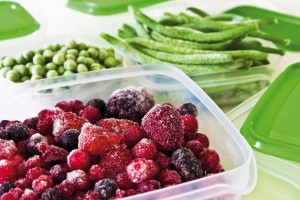 The Polypropylene Lumicene Random has a unique combination of cleanliness, ease of processing and outstanding optics. These advanced properties are designed to address the industry's call for superior food compatibility, sustainability benefits and the highest aesthetics.
Philippe Thiriaux, Business Manager Rigid Packaging, Total says, "Our range of products has much more to offer in terms of new properties. It expands the range of applications for conventional PP and adds a new dimension to more traditional applications."
The product range offers ultra-low extractables and best-in-class organoleptic properties, to give universal grade status for food packaging from fridge to microwave usage.
Converters can achieve higher productivity as a result of 150 MPa more rigidity and reduce cycle times thanks to the higher fluidity. Downgauging of between 4-8% has been proven. Furthermore, with Polypropylene Lumicene Random, moulding precision is much higher and the reproducibility between shots is much improved. All these characteristics contribute in reducing the environmental impact of the packaging.
At the same time, Total's Polypropylene Lumicene products are known for their improved gloss and transparency bringing outstanding optics for end product appearance.
"Our customers enjoy the fact that we have enlarged our product range. It means more choice and with that choice comes the opportunity for them to grow "added Philippe Thiriaux, "I think it gives them confidence in knowing we're staying ahead of the game."