AkzoNobel Powder Coatings has launched its 2014 Furniture Color Trends in China as a preview of next year's Interpon F furniture trends.
In an exclusive one-day event in Shanghai on August 27, the company presented its products for the general industry and domestic appliance markets. A furniture showcase was held in the afternoon, with product displays including exciting metallic colors and even brush-painting finishes.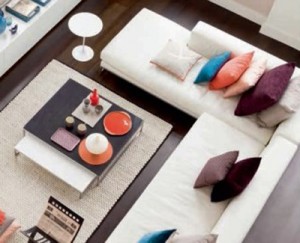 Attendees were able to take a close look at different Interpon powder coatings ranges and powder coated objects. They learnt about different coating options, which include metallic, hand paint, clear coats, easy clean, high temperature coatings and silk touch finishes.
Per Nimer, AkzoNobel's Color Expert and Global Marketing Manager Furniture, offered an exclusive preview of next year's color trends for both indoor and outdoor furniture.
"Furniture is a very design-driven environment. The right color, texture and finish can not only enhance the design, but really differentiate the end-product. That's why color trends are so important for furniture designers." He said.
Discussing the upcoming trends in indoor and outdoor furniture, Mr. Nimer remarked, "In general, trends for indoor and outdoor furniture are becoming more consonant from an aesthetic point of view. In the indoor furniture market, designers are experimenting with new materials. Office furniture is starting to emulate residential style, while outdoor furniture is becoming less functional and more stylish."
Source:  www.adsalecprj.com/Publicity/MarketNews/lang-eng/article-67007558/Article.aspx