Perstorp, the world leader in polycaprolactone polyols, is continuously looking to diversify and develop its current portfolio of products to solve specific customer needs.
One successful project has involved Herculan, a major flooring manufacturer where a new innovative product has been developed, tested and introduced into high performance polyurethane flooring solutions. The new product provides Herculan with advantages in processability due to its low viscosity and low tendency to crystallize. It also increases overall mechanical performance.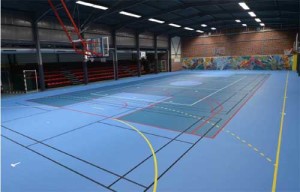 This has allowed Herculan to formulate a robust solution for their customers enhancing their product offering by improved features like abrasion resistance, ball bouncing ability and shock absorption.
"Developing customer products with raw materials having these mechanical properties is a pleasure – and beyond that enables us to use, manufacture and deliver products that won't have a tendency to crystallize", Dr. Michael Kissel, Manager R&D at Herculan.
"We are happy to see yet another example of a project that helps our customers improve the end-performance of their products. This shows one of our core values, Focused Innovation, at its best", says Joel Neale, Product Manager Capa™, at Perstorp.
Website:                                                 www.perstorp.com