Sentiment in the ABS market improved both in China and Italy in line with firmer upstream markets. October crude oil futures on the NYMEX climbed 1.2% during the past week. Crude prices rose by 2.5% during August, posting a third consecutive monthly gain. Following the rises in the energy markets, spot naphtha prices are up by $20-30/ton on the week both in Europe and Asia, according to ChemOrbis.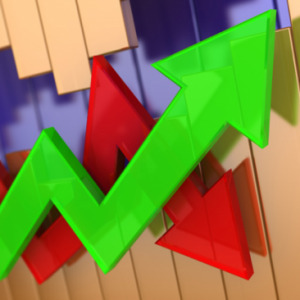 In China, ABS demand slightly picked up as some buyers were worried about possible price hikes after theoretical production costs based on spot styrene, butadiene and ACN prices moved up by $20/ton. A domestic producer raised their local ABS prices by CNY50/ton ($8/ton) after concluding some deals at stable levels earlier last week. A source from the producer commented, "The sentiment is improving in the ABS market and we think that our customers will gradually accept these higher prices considering strong costs."
A source from another local producer added, "We are planning to insist on our prices as our allocation is limited since we are running our plant at 40% of capacity. In addition, we believe that production costs will remain firm in the short term."
A South Korean producer offering ABS to China commented, "Our export prices are unchanged for now but we are facing upward pressure from the firmer upstream markets. Demand for ABS is relatively better and we expect it to improve further this month considering our sales performance in the same month of last year. "
In Italy, September ABS prices are yet to be announced but expectations started to be voiced with increases following the firmer monomer settlements. An initial September styrene contract settled with an increase of €95/ton from August following the rises of €31/ton in the new benzene settlements. September butadiene contracts also settled €25/ton above August.
A source from a South European producer reported, "We concluded our August business with rollovers. Demand is sluggish for now but we expect to see increases as sellers will have to recover their margins considering higher costs," according to ChemOrbis. A converter commented, "We did not commit to new purchases in August as we suspended our production due to holidays and we are using our existing stocks these days. We have heard talks about September increases as ABS prices are almost at par with HIPS."